ハレルヤ 招福
4 Campaigns Backed / 4 Campaigns Created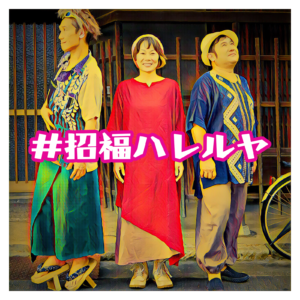 About ハレルヤ
Joined 3月 2020
Bio
"Show-Fuku Hallelujah" is a happy-go-lucky and experienced pop band made up of 3 members, Shigezo ,Piapi and Goro Shibata.
"Show-Fuku" means bringing happiness in Japanese.
Shigezo and Piapi used to play at Piyo Piyo, who made a major debut more than a quarter centuries ago.
Their debut song was "Niji To Taiyo No Oka(A Rainbow And The Hill Of The Sun)" which was an ending theme of Japanese popular anime "Ramma 1/2."Goro Shibata also made a major debut and sang at his band "BLUEZIE!?" at the same time.